Record 2008 Results and End of Year Discount
November 13, 2008
·
Blog871
· Posted by Jordan Frank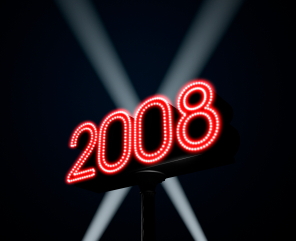 We're happy to announce that 2008 marks the sixth year of consecutive revenue and customer growth at Traction Software. With the support of our growing customer base, thousands of TeamPage deployments, and a product that consistently earns reviews that put TeamPage at the top of the pack, we're able to continue our product and market leadership despite challenging economic times for competitors who charge more and deliver less.
To thank existing customers for their support, and welcome new customers, we're offering a 20% discount on commercial or non-profit price of all software licenses or upgrade purchases made between November 17th and the end of 2008. The promotion applies to perpetual licenses as well as the annual subscription options announced in June. See our Pricing page to see the details.
This discount does not apply to software maintenance, professional services, or US Government license pricing.
Perpetual Licenses - A Purchase Today is a Lifetime Maintenance Discount: Annual maintenance for perpetual licenses is based on the actual amount paid-in for the license and any upgrades. Act now to get reduced maintenance rates over the lifetime of the license.
Annual Subscription - Getting Started at a More Affordable Price: You can also purchase an annual subscription. With the discount, you can get started and take advantage of this promotion for as little as $3,000
Get started for free, but act soon: You're always welcome to try a TeamPage server license with five Named Accounts and five Project spaces for free but we'd urge you to act soon to take advantage of this end of year offer.
Click Here for Traction TeamPage Pricing.
Click Here to register and download a free TeamPage license.
Tweet