The Future of Work Platforms: Like Jazz
February 16, 2011
·
Blog1591
· Posted by Greg Lloyd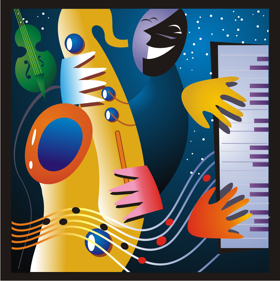 Yesterday I read GigaOM analyst and editor Haydn Shaughnessy's Future of Work Platforms report (registration required, free seven day trial available). I commented: Haydn -- A very thoughtful and useful analysis – a combination that's all too rare! I'm particularly happy to see your thoughts on observable work (see the full report for Haydn's excellent analysis).

Ever since Jon Udell coined the term, it struck me as good way to talk about practical benefits and a business purpose for collaboration. In my opinion it helps by pealing back issues of privacy in context and activity streams, along with subtleties required to support the social dance of getting things done, dealing with exceptions, and staying aware of what's going around you without getting swamped. This is much closer to jazz than the world of canned business transactions. It requires a level of attention to ease of use and user experience that's just as important but in many ways more challenging to do well in a business context than for the public Web.
I also thank you for your careful analysis and kind words about Traction Software.
I've thought a lot about how to describe the relationship between Observable Work and the style of action tracking, coordination and agile project management used by TeamPage customers like Brian Tullis and Joe Crumpler, as well Traction Software folk. When you watch a skilled team in action, it's like watching a great jazz group - there are themes, there is structure, and there are limits, but a team shines in individual excellence combined with coordination, improvisation, innovation, handling exceptions, and seemingly effortless awareness of where others are and where they're headed.
Traction TeamPage 5.1 aims to support this performance model. Bill Ives captures the idea well: "The action tracking concept is not old school project management with Gantt charts and resource allocation. It is allowing employees to manage their work tasks and make this management transparent to those who need to know...This is the action tracking part of project management for the regular employee, not the program management office. It brings this activity into the enterprise 2.0 world as every task is treated as an object for comments, RSS, and made searchable to those with the proper permissions."
Every business activity involves some measure of action planning and tracking. People have lived with action tracking systems that range from a list on the back of an envelope, to getting things done style planning, to multilevel project plans for large and complex products like aircraft.
The TeamPage 5.1 action tracking model focuses on making it simple for individuals and teams to plan and coordinate the daily, weekly and monthly activities that drive effective teamwork. This level of coordination can quickly become too complex for the simplest systems, but too detailed – and close to real life – to be effectively modeled, tracked and managed in real time using software designed solely for top down project modeling and planning.
In my opinion, the big difference is action tracking built in to the natural flow of work. This makes daily life easier rather than more complicated.
Collect individual tasks into projects to make summaries easy to report up, and top down progress easy to track by project or by individual.
Tag any paragraph as a task and later dive down by person, task, project or milestone to make personal tracking and maintaining awareness much easier.
Click a name and link to a colleague's profile to see tasks, activity and status from their perspective.
Pop a quick question into a status window to make communication quick, effective and observable.
Add a comment to a task (status message, page, post or paragraph) to raise an issue or suggest a solution, to make exceptions much easier to recognize and handle.
All of this works with TeamPage's advanced search, notification, and a collaboration model that puts tasks, status, conversations and posts in a business context, organizing communication by space for those who have permission to read, while using spaces to protect all content in client, partner or internal spaces that require privacy.
Watch the video to see what I mean.
I've worked for the US Naval Research Lab managing parts of very big projects for the US Navy, and as a member of small startup teams. I believe that at the working level the same model supports effective teamwork where bottom up activities meet top down plans as the foundation of projects of any size.
We're seeing first results from TeamPage customers and Traction Software using TeamPage 5.1 integrated action tracking and the response has been great. Look for updates here, on Twitter, or join the TeamPage Forum and the live conversation - or to should I say jam? (to borrow a great term from IBM).
Related
Tweet